29 June 2012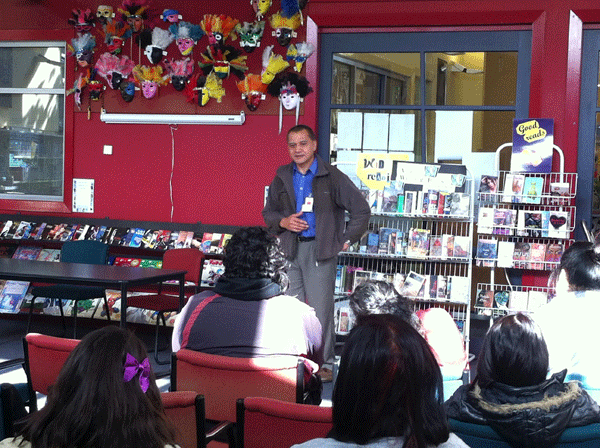 Auckland Airport and students at Papatoetoe High School are all feeling the benefits of their Business Education Partnership (BEP).
The partnership sees Auckland Airport staff members sharing their knowledge with, students and teachers.
Students gain access to business practices, cross-cultural knowledge and other resources, while teachers gain up-to-date insights into their subject area and real-life examples that can demonstrate to students the usefulness of what they're learning.
It made sense to partner with Papatoetoe High School due to the school's proximity to the airport. Many students already have close links through parents or family members who work at the airport.
But the BEP is not a one-way experience. Airport staff also find it rewarding and gratifying to be able to share their skills and knowledge to help in the education of Auckland's youth.
Students have already benefited from airport staff engagement in the areas of IT, accounting, marketing and tourism, and they can look forward to briefings on retail engagement with and business protocols in Asia, sources of passengers and their impacts on airport profitability, and the role of IT information on passengers.
The partnership is part of Auckland Airport's community development programme, which includes other educational activities such as free airport tours for schools and tertiary institutions, and partnerships with Mangere College, Otahuhu College and Papatoetoe High School through the Gateway programme.
Pictured: Fia Tauvela, Security Manager, speaks to a Papatoetoe High School tourism class about his role at Auckland Airport.