31 August 2012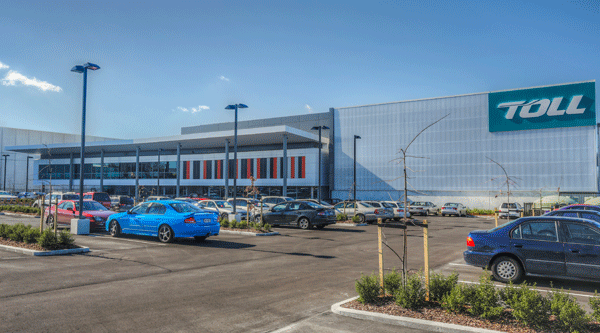 Toll Global Forwarding is settling in nicely to its new Westney Road warehouse facility in the Auckland Airport Business District.
Toll Global Forwarding, a division of Toll Group, is one of the largest freight forwarding logistics businesses in the Asia Pacific region and the largest mover of non-perishable airfreight in New Zealand.
It's the company's first facility to be based at Auckland Airport.
Auckland Airport property development manager Ian Passau has welcomed Toll Global Forwarding to the area.
"Toll is one of the leading providers of integrated logistics solutions in the Asian region and this location, alongside other major freight and logistics firms at the Auckland Airport Business District, gives them close proximity and ease of connectivity to New Zealand's largest transport hub," Mr Passau says.
The $13.2 million facility includes 5000sqm of warehouse space, 1800sqm of office space and more than 2760sqm of canopies, the largest of which is a 33.5m deep breezeway canopy.
Toll Global Forwarding moved into their new headquarters in April this year, 11 months after their decision to locate to the Auckland Airport Business District was announced.