28 September 2012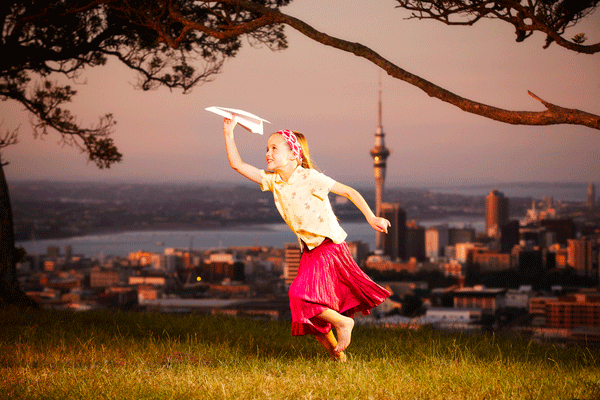 There's more to Auckland Airport than a place to fly in and out of and these school holidays provide the perfect time to explore just what's on offer.
Almost a city in itself, the airport environs has attracted a wide variety of businesses offering awesome experiences for people of all ages and interests – from the natural world, to adrenalin-pumping activities, sporting pursuits to family fun.
At only 20km from Auckland City it's also easy to get to, wherever in the Auckland region you call home.
Here are just a few of the attractions on offer in the Auckland Airport Business District.
Butterfly Creek
A visit to Butterfly Creek brings you face to face with a diverse and exciting range of primarily tropical animal species, including New Zealand's only giant saltwater crocodiles, 750 free-flying tropical butterflies, giant wetapunga – one of the world's largest insects – tarantulas, farmyard favourites, smaller reptiles and New Zealand's largest marine coral and fresh water tropical aquaria.
www.butterflycreek.co.nz
Rocket Ropes
Get the adrenalin pumping and challenge yourself on two separate courses of intense and demanding high ropes activities. The two courses each have their own climbing tower, four height levels, over 50 aerial activities and two giant flying foxes. The Croc Course offers challenging fun for younger kids with two levels at 3m and 6m. You can also have a go on New Zealand's only powerfan long drop, a 12m giant sky swing and two ripper zip lines.
www.rocketropes.co.nz
Lock'n'Load Paintball
Designed and run by paintballers for paintballers, this facility is perfect for first timers and seasoned pros. Lock'n'Load offers the best paintball facilities in the country and has a number of themed scenario fields including Deadwood western town, Dawn of the Dead graveyard, Mad Max urban and Area 51 UFO crash site. If the kids are too young for paintball but are after a similar experience, ask about Lock'n'Load laser tag.
www.locknloadpaintball.co.nz
Aviation Country Club Golf Course
One of Auckland's hidden jewels, this full 18-hole golf course is within easy walking distance of Auckland Airport's international and domestic terminals and has extensive views of the Manukau Harbour. The course provides challenges for golfers of all levels, from a par 5, 533m to some very challenging par 3 holes. The starter's office is open seven days a week from 7am to 5pm in the winter and 7am to 7pm in the summer.
www.aviationgolf.co.nz
JK's World of Golf
New Zealand's only 24-hour driving range has more than 40 bays and a purpose-built outdoor synthetic chipping and putting green to help you sharpen your game. The pro shop is one of the best stocked in the country and the golf facility is the first in New Zealand to own the TrackMan Pro Fitting System and TrackMan Performance Studio, the world's leading system for golf club analysis and distance measurement.
www.jksworldofgolf.co.nz/auckland
Natural High
Specialising in bike rental, cycle touring and tours, sea kayaking and campervan rentals, Natural High opened their first Auckland depot in August 2011, looking to be part of the expanding national cycle network. Natural High has New Zealand's largest fleet of rental bikes and a huge range of guided bicycle tours throughout the North and South Islands for all experience levels, as well as self-guided/independent tours with or without a support vehicle.
www.natural-high.co.nz
Treasure Island
Miniature golf at its finest – Original Adventure Golf has built a course based around the classic pirate story that appeals to all ages. The beautifully landscaped course allows players to putt over pirate ships, past cascading waterfalls, through haunted treasure caves and past shark-infested waters. It's high-fun, low-risk, adventure-style family entertainment for the young and young at heart.
www.adventuregolf.co.nz
Formula E
This is the only place in Australasia where you get to drive these new generation, state of the art, Italian-designed indoor race karts. In fact they're New Zealand's fastest indoor karts and because they're electric you don't have to worry about a clutch, just put your foot down and go. It's the perfect place for birthday parties, fundraisers, and corporate events, or you can just turn up and race. Either way, Formula E offers a 100% satisfaction guarantee.
www.formulae.co.nz
And don't forget there's a lot more to see and do in the surrounding areas including Auckland Botanic Gardens and its 10,000 plants from around the world and New Zealand's largest amusement park Rainbow's End.