01 May 2012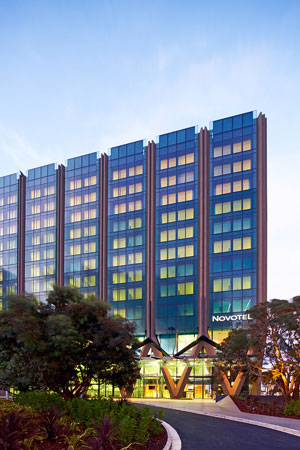 Auckland Airport's Novotel hotel has been named in the NZ Architecture Awards top 20 projects within the commercial architecture category.
The convener of the New Zealand Institute of Architects awards jury, Hugh Tennant, says the standard of commercial projects was very high, indicating that developers are commissioning high quality buildings despite financial constraints.
Designed by Warren and Mahoney Architects in Mt Eden, the Novotel was designed to reflect New Zealand and was opened by Maori King Tuheitia Paki on 27 May 27 2011, in front of 200 guests including Prime Minister John Key and Auckland Mayor Len Brown.
One of the 20 projects will be selected for the 2012 NZ Architecture Medal on May 25.