31 August 2012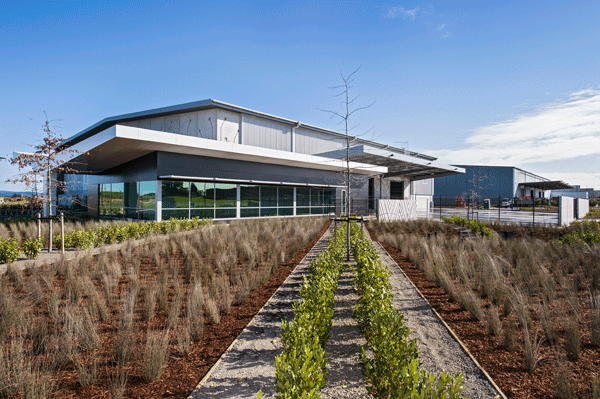 The newly completed warehouse facility at 8 Landing Drive offers one company a fantastic opportunity to be based in the rapidly expanding Auckland Airport Business District.
The development occupies a 6325 sqm site, including a clear span warehouse measuring 3000 sqm, 320 sqm of office space, a 464 sqm canopy, 1341 sqm of yard space and 30 carparks. A further 1000 sqm of warehouse space could also be added.
It's ideal for a wide range of tenants, including freight and logistics, freight forwarding, wholesale trade, import/export, or manufacturing and assembly.
Auckland Airport property development manager Sean Leonard says the development gives the end user high industrial space with good operational areas, a large canopy and an office overlooking the yard areas.
"The facility's design incorporates a number of attributes sought by the market to ensure it is more attractive than other buildings. We are already getting good enquiry levels for the facility, with a number of operators looking at it."
Contact Sean Leonard on (09) 255 9230, 027 277 0507 or sean.leonard@aucklandairport.co.nz for more details.