03 February 2012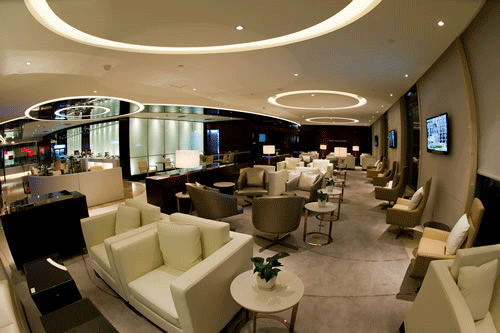 China Southern Airlines have opened the biggest and most luxurious VIP lounge in China – the Sky Pearl International VIP Lounge – at Guangzhou Biyun International Airport.
With a total area of about 1400 square metres and 206 seats, the lounge has two floors and is available for first/business class passengers, VIP passengers, Sky Pearl gold/silver card holders, SkyTeam Elite Plus card holders and VIPs of China Southern Airlines' partners.
It includes a dining area that seats 40 people, a children's activity area, a traditional Chinese Tea Art Display, an audio-visual area and reading lounge, business area and meeting rooms, and a shower compartment.
The lounge opening is the first of several planned lounge reconstructions in various locations.