02 April 2012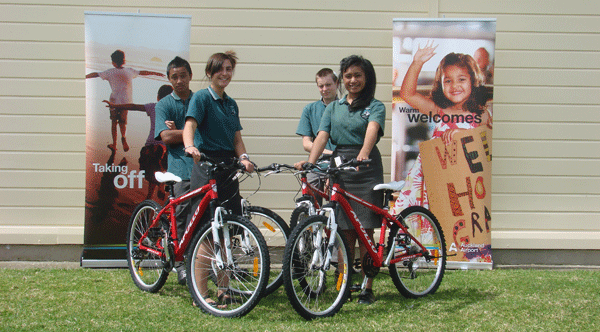 The 12 brand new mountain bikes and helmets at Southern Cross College represent more than just cycling. They will help encourage an active lifestyle, teach safety on the roads and provide students with an alternative to more traditional sports.
The bikes were bought with money the school received as one of Auckland Airport's 2011 Gold Medal Award winners.
They will be used for a newly developed part of the curriculum that will provide students with road safety and social responsibility lessons, bike maintenance courses and bike confidence courses that will eventually lead to participation in school competition events.
Auckland Airport community relations manager Katie Momore says she believes the newly developed programme will be hugely beneficial to students.
"These bikes are going to benefit every single student at this school and we are delighted to be directly contributing to the health and wellbeing of children within our local community."