05 November 2012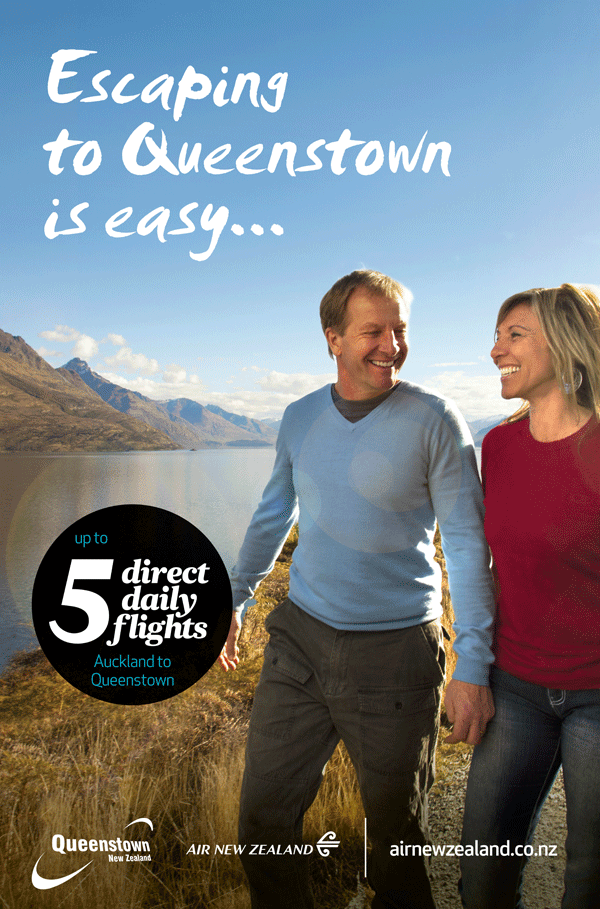 Queenstown Airport has joined forces with Air New Zealand and Destination Queenstown for a marketing campaign to boost summer business between Auckland and Queenstown.
Queenstown Airport's head of communications and promotions, Nina Crawford, says the campaign promotes Queenstown as a destination as well as raising awareness about Air New Zealand's increased flights this summer.
Up to five flights between Auckland and Queenstown are scheduled every day through December and March, creating a choice of direct services between the two centres, with a flight approximately every two hours.
The fifth flight will be a late afternoon departure from Auckland return and Nina says it has been exciting for the airport to work with Air New Zealand to secure this twilight service.
"Our joint marketing initiative is enhancing the Destination Queenstown summer campaign, and targets both Auckland Queenstown people with a focus on key billboards at Auckland Airport," says Nina.