04 March 2012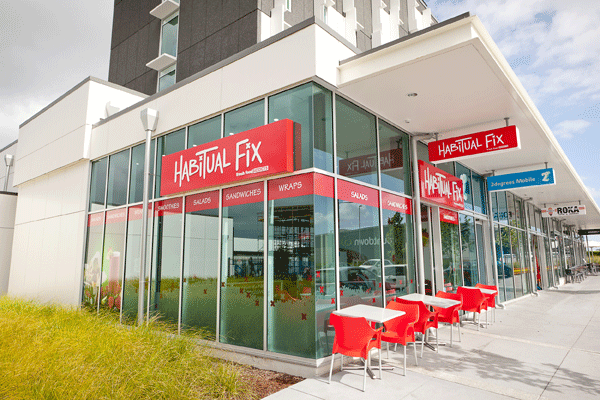 When it comes to lunch, if you want something fast you often have to compromise on the health factor and you can't get exactly what you want. Not so at Habitual Fix.
The café offers fully customisable salads, sandwiches and wraps, as well as smoothies and juices, all made on the premises with fresh, high-quality ingredients. They even squeeze their own juices daily and bake their own bread each morning.
Now that Habitual Fix has moved into the Formule 1 building on Leonard Isitt Drive, you don't have to go far to get your fix and you can place your order in a way that suits you.
You can order online – specifying exactly what you want and the time you want to collect it – you can place a phone order or you can simply wander in and wait while they make your lunch in front of you.
Habitual Fix also delivers (minimum order of $30) and can put together orders for meetings, groups, conferences and more. In fact founder James Tucker says the biggest order they've done was for 1200 people, coordinated across three stores.
2 Leonard Isitt Drive
(09) 275 0596