03 February 2012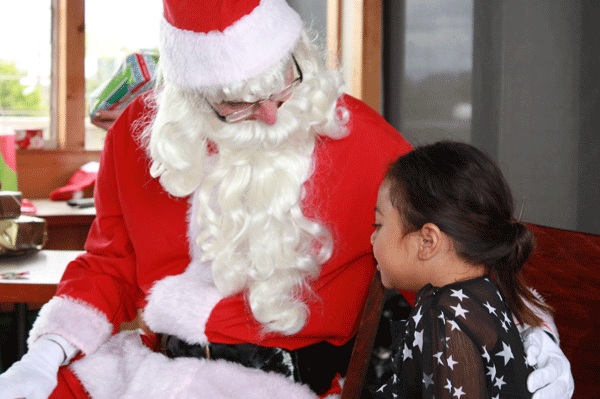 Local community agency Lifewise and Auckland Airport staff made Christmas that much brighter for a group of foster children and their foster families with a party at Butterfly Creek.
The "Magical Children's Christmas Party" was held on December 20 and Auckland Airport staff personally donated more than 150 presents to be given out to the children, with some employees also volunteering to help out at the event.
Charles Spillane, Auckland Airport general manager corporate affairs (pictured), even donned the red suit to play the role of Santa Claus.
Lesley Mynett-Johnson, Development Manager for Lifewise, was stunned when she saw the number of donated presents and sent a huge thank you to every staff member who contributed. "It was wonderful to see the joy on the children's faces when Santa handed out the presents. These kids have been through a lot and being able to put on a party like this is extra special.
"Having volunteers there as well meant that the foster carers got a break. It was all the little extra touches, thanks to Auckland Airport and others that made the day memorable for kids and adults alike."
Lifewise is an Auckland-based community organisation initiating new ways to solve challenging social issues and providing services to people families in need. Family violence and child abuse are just two of the many social issues Lifewise is working to address. , the homeless as well as older and disabled people.