31 August 2012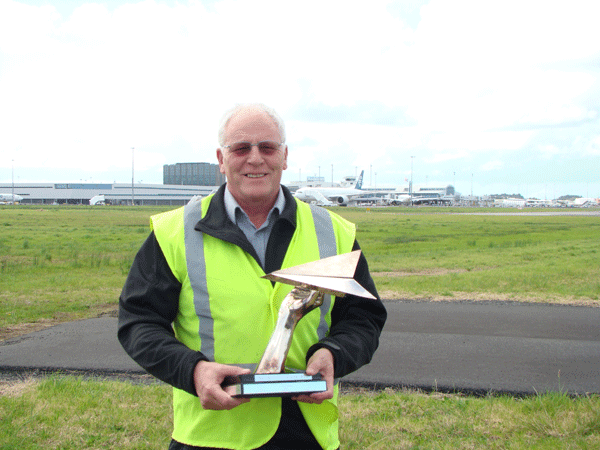 Auckland Airport Airfield Manager Dennis Millington has become the first person from the airport sector to receive an individual Civil Aviation Director's Award, recognising his outstanding contribution to safety in aviation.
The awards are open to all individuals, operators and organisations involved in the wider aviation industry and this particular award is presented to an individual whose actions have directly resulted in safety standards being raised and who have encouraged others in the industry to do the same.
Dennis was recognised for his overall contribution to various airfield safety and operational forums over the past 12 years, in particular his part in the successful implementation and operation of the CAT II/III instrument landing system and Low Visibility Procedures. He was also acknowledged for his innovative thinking through introducing stand guidance lights to help aircraft having difficulty taxiing to gate during poor visibility conditions.
This is a fantastic achievement for Dennis and for Auckland Airport. Dennis will receive his award from CAA Director Graeme Harris later this year.