02 April 2012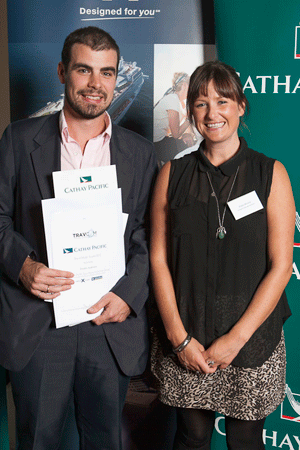 The country's best travel writers and photographers were honoured in the recent Cathay Pacific Travel Media and Travel Book Awards, and two of those gongs were sponsored by Auckland Airport.
Travel writer Charles Anderson took out the Auckland Airport Award for the Best Magazine Travel Story with his article entitled "Horse Sense", which was published in NZ Life & Leisure magazine.
His writing and photography have been published in magazines and newspapers around the country, and last year he was named junior reporter of the year at the Canon Media Awards.
Chief writing judge Chris Moss (editor of Time Out magazine's travel section) commented that the best travel journalism also teaches the reader something.
"Charles Anderson's Horse Sense took me back to a place I have visited and showed me its people, its culture, its economy and its horse fair in an original and an engaging way."
The second Auckland Airport sponsored award was for the best travel image taken in New Zealand, won by Amos Chapple for his image published in Te Araroa, A Walking Guide.
Read the full list of winners here.
Photo: Award winner Charles Anderson with Auckland Airport's Katie Moore.