05 August 2012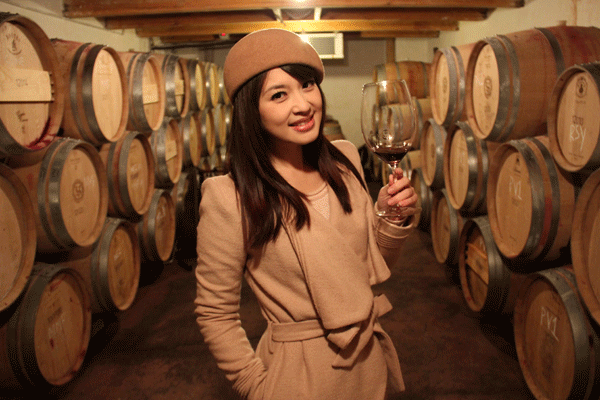 Two Taiwanese celebrity guests were introduced to New Zealand last month as part of a new high-profile traveller campaign to grow inbound tourism from Taiwan, the next phase of Auckland Airport's Ambition 2020 initiative.
Television news anchor HaiYin Chen (pictured in a Waiheke vineyard) and her renowned architect husband Lienchuan Yu completed an eight-day tour of the country that included the Queenstown Winter Festival and other top tourism locations in Auckland, the central North Island and the lower South Island.
Glenn Wedlock, general manager aeronautical commercial for Auckland Airport, says brand ambassadors such as HaiYin can use their enormous social media presence to share the New Zealand experience with their fan bases back home.
"Bringing HaiYin and Lienchuan here and showing them, and their fans back in Taiwan, what New Zealand has to offer is part of our successful strategy to promote local tourism destinations and develop our nation's reputation as a must-visit travel destination," Glenn says.
HaiYin's blog posts have attracted more than 25.5 million visitors and she regularly updated her fans throughout her tour of New Zealand with her views on the country.
With a population of 23 million, Taiwan is considered a mature and high-value market that has the potential to provide a minimum of 21,000 inbound visitors a year to New Zealand by 2020, bringing at the very least an additional $70 million to the economy.
The campaign also follows the announcement of trade pact talks with Taiwan, New Zealand's eighth largest export market and largest butter importer.