28 September 2012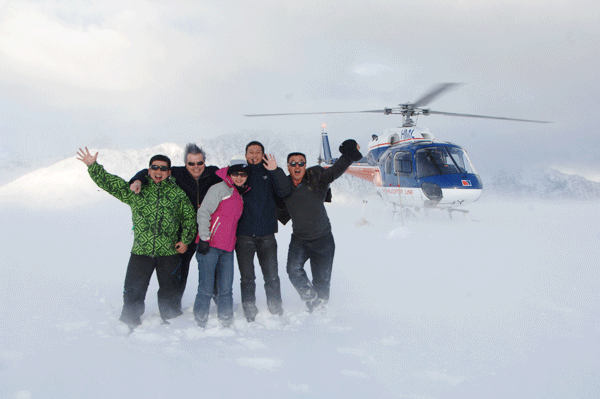 Denis Page can now begin putting his Asian tourism business strategy into action thanks to $25,000 in marketing and business development support from Auckland Airport's Tourism Asia Marketing Fund.
Denis, owner of Si Fang Luxury Travel, is the first business to benefit from the fund and he says this kind of invaluable support – which also includes a development trip to Asia with the Auckland Airport team – is preferable to cash prizes.
"Being a jack of all trades can be difficult so the opportunity to have access to expertise such as marketing and business development was a huge incentive. I have been working on a plan to break into, and be successful with, the Chinese market for the past year, so entering the competition was just a matter of extending my business plan."
Auckland Airport created the Tourism Asia Marketing Fund to build growth in key tourism markets such as China, Indonesia and Taiwan as part of its Ambition 2020 strategy.
Businesses were asked to detail a 12-month marketing/business strategy for the Asia region and the submissions were judged by members of Auckland Airport's Aeronautical Commercial team in conjunction with international customer service and tourism development specialists TravConsult.
TravConsult's Trevor Lee says the number of very strong entries made judging extremely difficult.
"The winners, though, have shown innovation and commitment to building their businesses in the Asian markets. We are dedicated to backing these companies and driving the expansion of our industry and the New Zealand economy."
Queenstown's Ziptrek Ecotours and Coromandel's Bularangi Motorbikes tied for second place and were each awarded $5000 in marketing support.