02 April 2012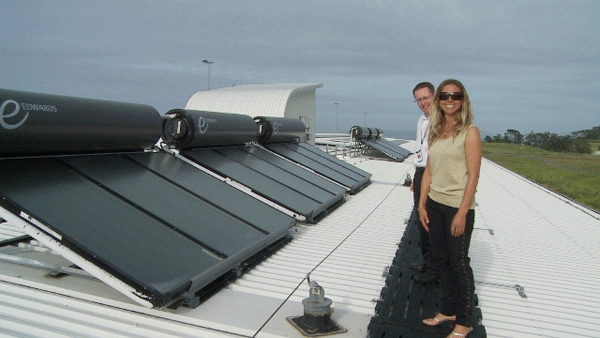 Auckland Airport's award-winning sustainability practices are attracting plenty of attention, and appearing as a case study on a Travel Wild TV series gives them exposure in key overseas markets.
The Travel Wild TV crew was in New Zealand last year filming sustainable tourism operators throughout New Zealand with EarthCheck, and had so much footage that they created two episodes.
EarthCheck is the leading benchmarking, certification and environmental managment programme used by the travel and tourism industry.
EarthCheck and Travel Wild TV included the airport as a case study showing how big businesses can exceed sustainability goals.
The first episode will screen on Discovery Asia on June 12, and the second episode, which features Auckland Airport, Langham Hotel and Kaikoura (New Zealand's only EarthCheck certified community) will screen on June 19.
The episode poses the question: if small businesses and entire communities are becoming more sustainable, what about big businesses?
Photo: Auckland Airport sustainability advisor Martin Fryer and Travel Wild TV presenter Lin Sutherland filming on the roof of Pier B.