02 April 2012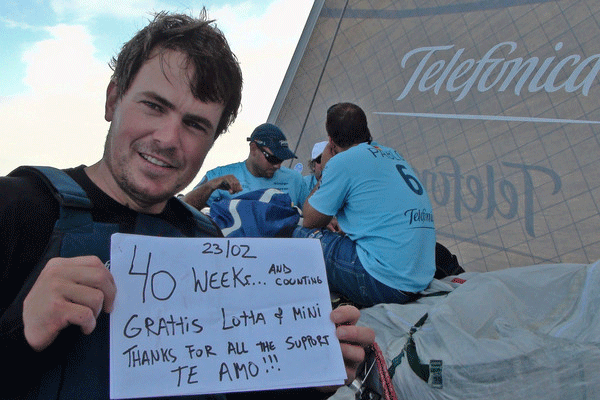 When an expectant father hears of the birth of his child, nothing will get in his way as he races to be by the mother's side. When that involves flying half way around the world, however, a little more effort is required.
That was the situation for Brazilian Joao "Joca" Signorini, a crewmember on the Telefonica Volvo Ocean Race team.
Just two hours after making port in Auckland he made a mad dash to the airport to make the first available flight to Sweden to be reunited with his wife and new-born daughter.
Auckland Airport was happy to assist him, providing a staff member to meet him on arrival and whisk him straight through to the Cathay Pacific check-in desk, where the airline also upgraded him to first class.
Photo: Joao Signorini gives greetings to the loved ones while on board Team Telefonica during leg 4 of the Volvo Ocean Race. (Credit: Diego Fructuoso/Team Telefonica/Volvo Ocean Race)