01 June 2012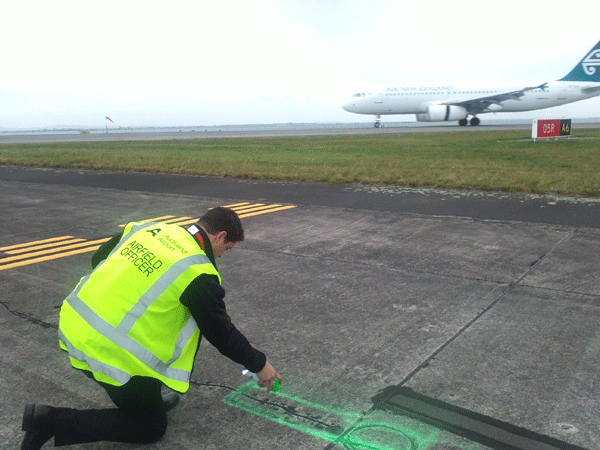 Airfield officers at Auckland airport are integral to the safe running of the airport - from making sure the runways and taiways are free from debris to guiding unfamiliar pilots into the aerodrome, you never know what's going to happen from one shift to the next. Simon Macpherson gives us an inside look:
The first shift of the day signs in at 6.45am and over the next 12 hours only a few things are certain: two runway inspections, a few routine airfield equipment checks, and instant coffee. The rest … well you never really know.
At around 9.30am it's time to hit the runway for an inspection. Basically, we make sure it is clear of any foreign objects that could cause an unsafe landing or take-off before doing a detailed inspection of all taxiways while dodging taxiing aircraft – it's not for the weary.
The afternoon usually consists of checking the airport equipment before a second runway inspection. To maintain our Civil Aviation Operating Certificate we must complete four runway inspections in 24 hours – the other two are completed by the night shift. A copious amount of coffee is consumed on the night shift.
There is never a dull day at the airport. Sometimes we are called upon to provide a "follow me" service to pilots, which is as exciting as it is scary – there's nothing quite like the feeling of two to four roaring engines tail-gating you. We are also called upon to coordinate rescue teams during an emergency and then assist the police once they arrive.
There are 25 staff qualified for this position and in spite of the bad instant coffee and the hours, we love the job, the people, the aircraft, and the environment we work in.