28 October 2011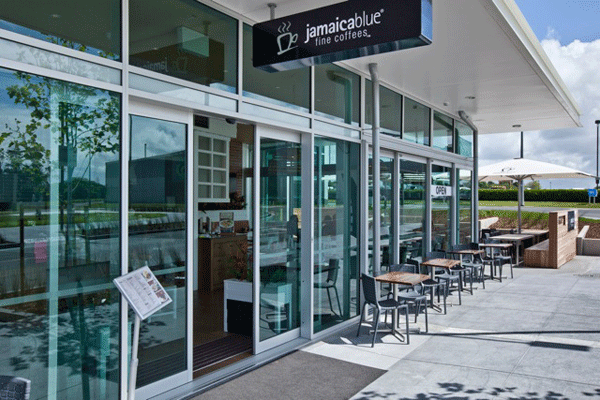 Now you can wrap your hands around a cup of superior-tasting coffee at Auckland Airport's newest café Jamaica Blue.
Named after Jamaica's majestic Blue Mountains, the café boasts the brand's new-concept look, but the focus is really on a coffee that lifts your mood and revives your spirit – encouraging you to slow down and relax a little.
Jamaica Blue began in Australia in 1992 and they opened their first New Zealand café in 1998. Since then, they have opened their doors in destinations from China to Dubai.
Wherever they're situated, however, each café offers a true escape from the fast-paced world in which we live. Plus they offer a delicious selection of seasonal meals and snacks packed with exciting flavours and fresh ingredients.
Take a moment to savour great-tasting coffee and a moment of peace and quiet at Jamaica Blue, Ground Floor, Formule 1 Hotel, 2 Leonard Isitt Drive.