03 August 2011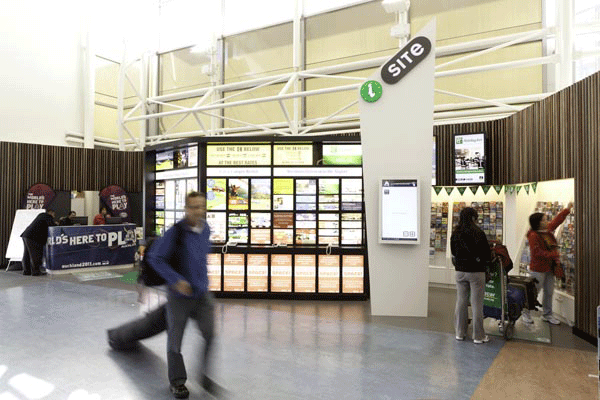 The i-SITE visitor centre at Auckland International Airport has opened its doors in a great new location in the arrivals hall.
The new-look information centre is located opposite McDonald's and will be one of the first stores that visitors see when they set foot landisde in Auckland.
Auckland Tourism, Events and Economic Development (ATEED) Visitor Experience Manager, Brent Warren, says the new centre is interactive and hands-on for visitors.
"The brochure display space has doubled and there's new touch screen technology for people to search for experiences independently."
The i-SITE is not just for visitors. Airport staff are encouraged to drop into the i-SITE for help with booking domestic travel experiences right across New Zealand.
The airport i-SITE is one of 12 visitor centres across the Auckland region.
For more information or travel bookings call 0800 AUCKLAND or email reservations@aucklandnz.com