02 June 2011
About 80 fairies, pirates, emos, builders and cheerleaders spent a day racing around the airport for charity last month.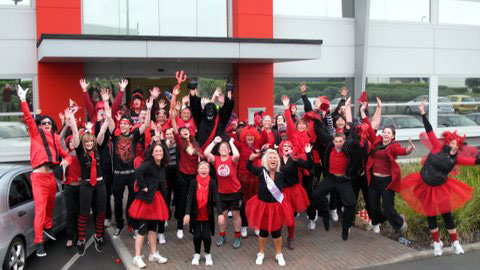 The group of staff from UTi NZ, an Auckland Airport based supply chain logistics business, was taking part in the company's annual global walkathon on 19 May.
Organised by the company's global charitable foundation, Delivering Better Lives, this year's event was an Amazing Race to raise money for earthquake reconstruction projects in Christchurch and Japan.
Each team dressed to a "red and black Cantabrian" theme as they made their way around the airport vicinity collecting clues.
At each stop teams were faced with a challenge - activities included egg throwing, wheelbarrow races and eating foods worthy of Fear Factor fame.
There were a few fumbles and a few wrong turns but all teams finished with smiles and a lot of laughs when they arrived back at the office for shared tales over a BBQ and a beer.