30 March 2011
Auckland Airport will have an audience of millions as part of a new travel series that will screen on the Discovery travel channel next year.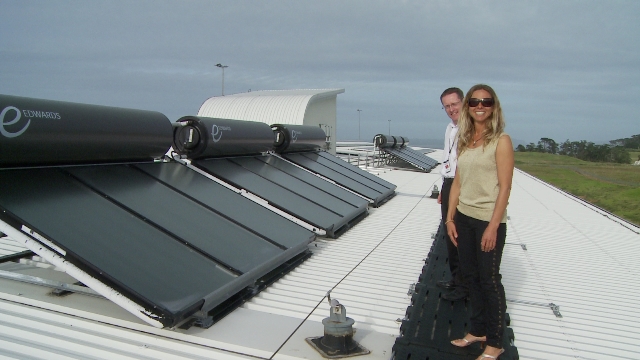 Australian-based Travel Wild TV recently spent a day filming at the airport for a 13-part series featuring sustainable tourism operators. Auckland will feature because of its Silver Earthcheck certification.
The crew filmed the new departures area before walking through to Pier B where they talked about the energy and water efficiency features of the building.
They filmed the solar water heaters and the solar panels and talked about the sustainable development of the airport business district.
The airport's sustainability advisor Martin Fryer says it was and honour and great to be involved in the filming. "It provided an opportunity to remind myself just how much Auckland Airport has done to show a real commitment to sustainability and act as a showcase for a sustainable destination."