05 July 2011
The pile of concrete left over from the old runway has proved a hit with local Urban Search and Rescue (USAR) handlers and their dogs.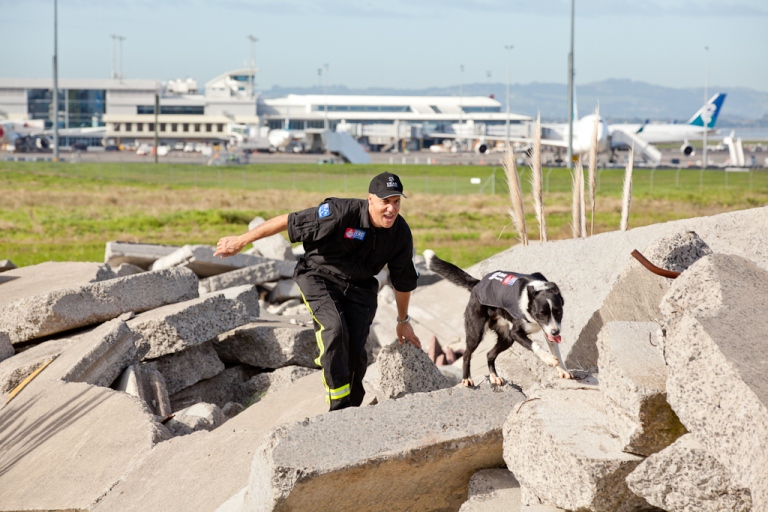 The area is the size of about three rugby fields and about 5m high, and it has lots of large concrete slabs that help volunteers practice in a simulated "pancake collapse".
Handler Brendon Irwin, who trains in the area with his dog Joe says it's a great place to train as there is nothing else like it in the country.
Brendon and Joe, a border collie cross, became operationally certified in May after 18 months of training so if there is another major earthquake in the country or a person is trapped, they will be called in to help.
Brendon has been with the USAR service for nearly 10 years, getting involved through his job as a firefighter. He found out about the Airport's rubble pile last year and, after getting in touch with Airport Emergency services crew chief Dave Ewen, it was all go as a training venue.
Local handlers and their dogs now train in the rubble twice a week. Last year, they hosted the USAR national training at the Airport, which Brendon says was a great success.
"The rubble pile was the perfect venue. We had about 16 dogs there. We have a great relationship with the Airport and we hope it can continue as long as possible."