02 June 2011
Auckland Airport chief executive Simon Moutter took to the stage recently to congratulate Massey graduates as they leave university to start careers in the business world.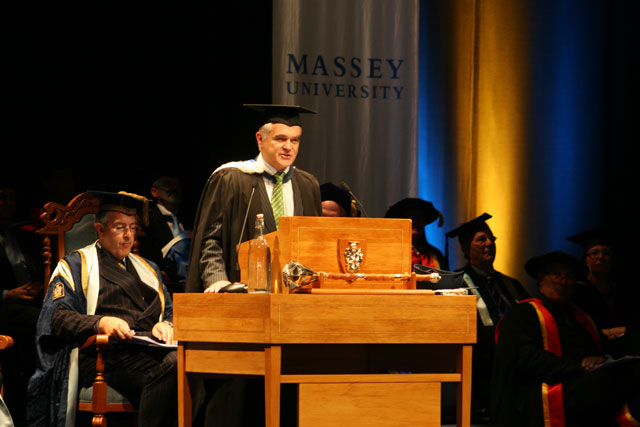 Speaking at Massey University's College of Business graduation ceremonies, Simon inspired students with tales of his journey from managing a power station at 29, becoming chief operating officer of Telecom in his 40s and now heading one of the country's largest listed companies.
He said New Zealand faced enormous challenges to find ways to grow the economy. "We need to recognise that the world is changing fast, and that our trading fortunes predominantly lie in Asia not Europe."
A Massey Alumni himself, Simon started his university career with a BSc, Bachelor of Science (physics), from Massey University.