02 June 2011
The Skyway Airport Shell petrol station is about to undergo a major makeover.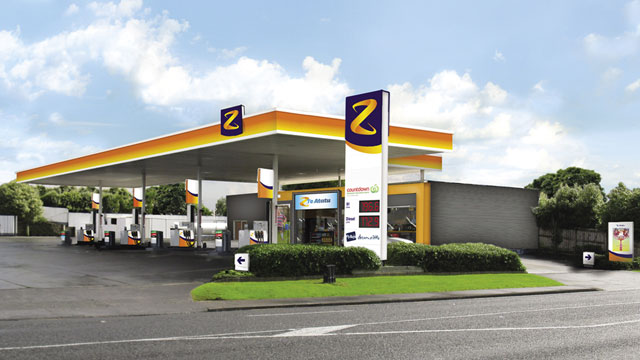 The station is one of the first around the country to be renamed Z (pronounced zed) as part of the country's biggest rebranding exercise in recent history.
Over the next two months Greenstone Energy, which owns the Shell retail and distribution network in this country, will rebrand 10 of its stations Z, with all 220 stations to be renamed by June 2012.
More than 65,000 cars travel past the Tom Pearce Drive petrol station on a daily basis so the store is set to become a flagship for the Z brand.
Z's chief executive, Mike Bennetts, says Z is the first letter of the last word of the country to which the business is committed. "The Z brand will provide a visual point of difference and customers will know they're supporting a Kiwi company," he adds.
In addition to providing the usual services like staying open 24/7 in lots of places and selling the essentials like fresh bread, milk, magazines and phone cards, Z stores will have gourmet snacks including cupcakes, pies and freshly roasted coffee, as well as an emphasis on providing excellent service for customers.
"A focus for Z – which is particularly important for Skyway given the customers are in a hurry to catch flights or eager to get on with their holiday – is speed," says Mike. "So we will have all grades on all islands, extra long hoses so people can fill up either side when they stop, quick coffee and food to go and guaranteed forecourt service for those that need a helping hand."
Travellers will also be able to check out route plans and the weather forecast on instore touch screens.
And the best thing is that customers will still be able to earn Fly Buys at all the stations across New Zealand.