28 September 2011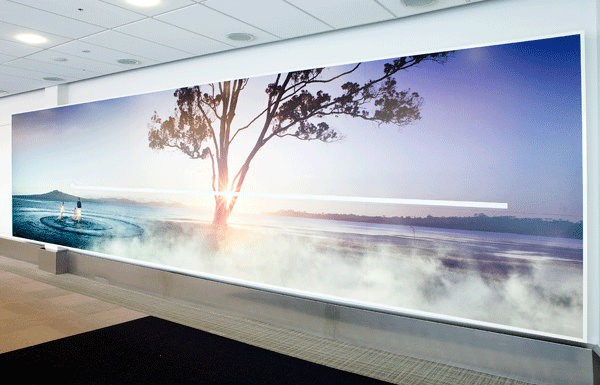 Rather than smiling and hoping for the best, Auckland Airport has been actively working to ensure all passengers and airport visitors have a positively memorable experience during the Rugby World Cup.
In fact, a programme of approximately 100 activities has been in play since the beginning of the tournament, which is why things have progressed so well.
Those 100 activities include:
Modelling the predicted peak days at the domestic and international terminals, identifying "pinch points" and developing preventative and contingent actions with our airline partners and border agencies.
Provision of extra security screening area and machines at the domestic terminal.
Domestic and international terminal forecourt changes to ease congestion, facilitate better traffic flow and make provision for more public transport.
Provision of additional bus and car parking capacity.
International terminal arrivals refresh at Pier A and interconnector, as well as in the arrivals hall.
Revamp of signage at both terminals.
Developing gate lounge 4E as the processing point for all RWC teams and VIPs.
RWC theming using banners, flags and sponsors, including the Pernod Ricard/Brancott Estate presentation in the arrivals corridor.
Recruiting, training and organising extra passenger facilitation staff to assist during peak periods.
Maintenance activities to ensure the reliability and robustness of our key services and infrastructure.
Landscaping and grounds presentation.