03 August 2011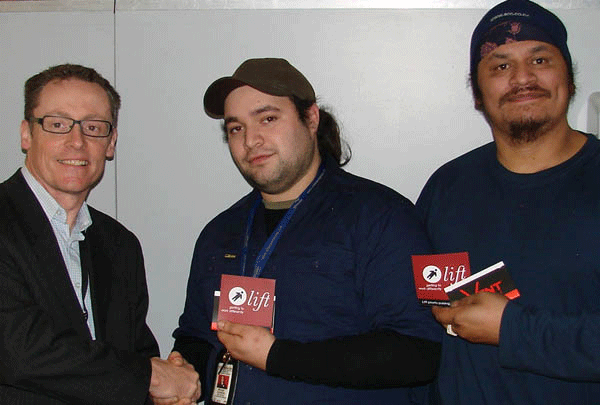 The Auckland Airport travel plan Lift celebrated its second major milestone for 2011 when it issued the 1000th priority parking permit.
The recipient was Mitchell Davison from Glidepath. The company manages the airport's baggage handling system and is huge supporters of the scheme – 25 per cent of their workforce is involved in carpooling.
Martin Fryer, Auckland Airport's Sustainability Adviser who manages the travel plan says the programme has always been popular with the airport community.
"It results in 180 to 200 cars off the road every day. In 2009 we calculated that it equated to a saving of more than 50 tonnes of carbon per annum. Sustainable transport to and from the airport is a crucial element of our future development."
Under the scheme, potential carpoolers register through the website and once matched with others in the database, they are issued with permits allowing entry into priority staff parking spaces that are closer to the terminals and exits.
Pictured: Martin Fryer with Mitchell Davis (centre) and John Te Whaiti as they receive their $50 Event Cinema vouchers, priority parking permits and Lift key-rings.