03 August 2011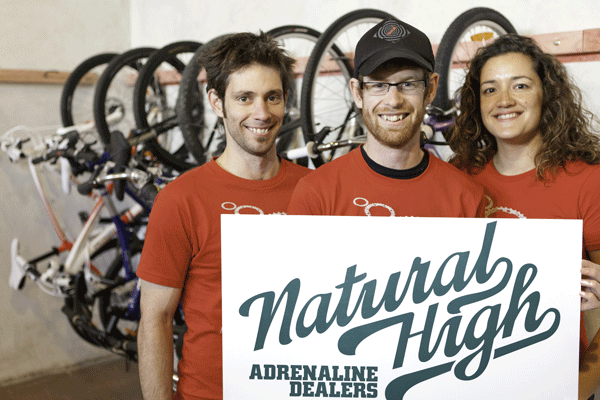 Adventurous travellers can now get their fix at Auckland Airport with the opening of Natural High Adrenaline Dealers Auckland depot.
The local company is based in Christchurch, but owner Andy Hunt says he was impressed with Auckland Airport's forward-thinking and progressive strategy.
"One of the reasons we are expanding to Auckland is the national cycle network. It's exciting for us and Auckland Airport has seized the opportunity to be part of that. It's a real turning point for New Zealand tourism."
Natural High started in Nelson 1996 and moved to Christchurch in 2004. It offers bicycle rentals, bike tours, camper hire, hiking tours and sea kayaking.
"Most of our clients fly into Auckland and part of our carbon neutral policy is that customers can walk to Natural High to pick up their bikes," Andy says.
The Auckland depot also sells second-hand bikes, cycling accessories and offers bicycle maintenance for anyone wanting a full bike service while they're at work.
Natural High opens on August 8.