28 February 2011
The airport's business district is revving up as luxury car manufacturer Mercedes makes itself at home in a purpose-built building.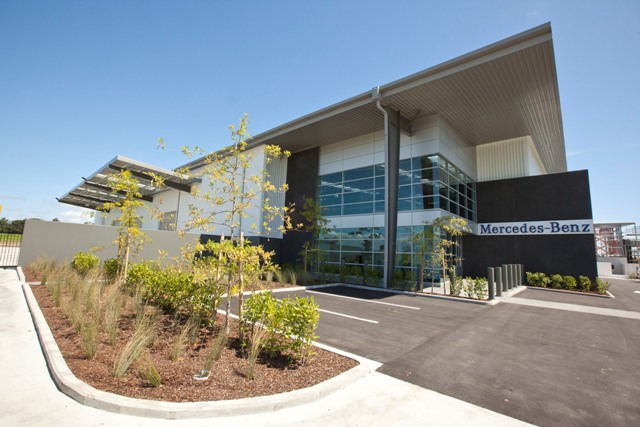 The 2830sq m warehouse on Landing Drive will house spare parts for the car business, which started moving in early March.
Development Manager of project delivery Adam Tyrie says it's an impressive building as it's the first one you see as you enter the Landing.
"This marks the kick-starting of the Landing development and is being quickly followed by the DSV warehouse/office development currently being built adjacent to it, which will be completed in April," he says.
Mercedes' New Zealand general manager of service and parts David Blake says the new facility will not only meet the company's current and future requirements, but also allow it to increase its service level nationwide.