29 March 2011
The Clinical Training and Education Centre (CTEC), based at Middlemore Hospital, has put another of the Auckland Airport's 12 Days of Christmas donations to good use. They have used the $10,000 grant to purchase 'Annie', a specialised medical mannequin.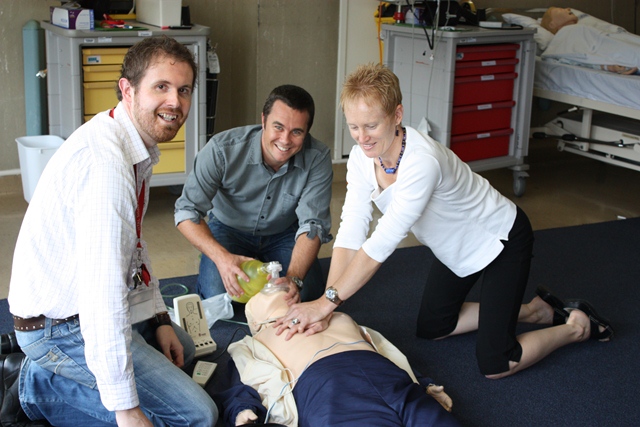 Annie joins a team of mannequins already in use, and will be used for CPR training, and other procedures such as taking blood samples and doing injections.
What makes Annie different is that she is far more advanced than previous models. She has a skill reporter, which provides real-time feedback to participants completing CPR techniques, for example, with the instructors being able to show trainees printed results recorded by Annie.
CTEC can also use Annie to simulate car crashes, create scenarios where the patient is collapsed or vomiting, as well as provide a heart rhythm and the ability to defibrillate shockable rhythms. Annie is portable, so she can be taken out to schools and into the community.
Team leader for the resuscitating education department Tracey Cooper said having such a medical tool was essential to not only teach nurses and staff certain procedures – as well as university medical students – but also to enhance the skills of hospital staff.