05 July 2011
New Zealand needs to do more to woo wealthy Chinese visitors, according to Pierre Gervois, a speaker at the recent Tourism Industry Rendevous conference (TRENZ) in Queenstown.
The conference is the biggest international trade event on the New Zealand tourism industry calendar, bringing together hundreds of tourism industry representatives to make deals for travellers around the world.
Pierre, a Hong Kong tourism marketing executive, is working on Auckland Airport's recently unveiled "Luxury New Zealand" project to promote the country to China's elite
He is creating a new website in Chinese that specifically targets the rich and is also running a social media campaign.
"We will think of the New Zealand destination as a luxury premium brand and we will talk about the best hotels, casinos, luxury shopping and weddings," he says.
"The core idea of the campaign is to explain to the new generation of wealthy Chinese people that New Zealand is a top luxury destination."
Pierre says New Zealand tourism needs to move away from a heavy focus on tour groups for Chinese tourists and instead focus on personalised itineraries and luxury experiences for them.
Husband and wife team Lilly Choi-Lee and Trevor Lee, of the Australian-based international customer service company TravConsult echoed that message.
They offered advice on catering to the increasing volumes of travellers from India, Korea, China and Japan and say respect is key when it comes to winning over these markets.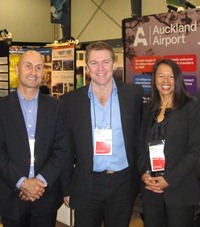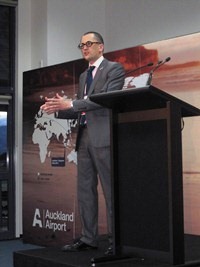 Trevor Lee, Glenn Wedlock and Lilly Choi- Lee. Pierre Gervois