05 December 2011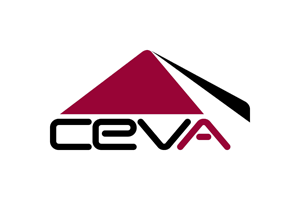 CEVA Logistics is the latest company to join the recent surge in property development at Auckland Airport.
The global freight and logistics company has facilities in more than 170 countries around the world and their new building in the Airport area is due to be completed in June 2012. The building will be in the Landing precinct and will include a large warehouse, an office and an expansive canopy.
New Zealand Country Manager for CEVA, Grant Lowe says the company is delighted to be moving into the Auckland Airport Business District.
"Benefits of the move for our business include a secure environment with flexible options for future expansion. Being on the door-step of the largest transport hub in the country will also enhance coordination of goods to meet our customers' expectations in terms of cost, speed, reliability and security."
Auckland Airport General Manger Peter Alexander points to a recent report that states around 54 per cent of Auckland's total workforce is now within a 30-minute commute from the airport.
"It's that proximity that is attracting many businesses to locate here, not just proximity to the airports national and international connections, but also proximity to staff and other amenities such as hotels, food, beverage and recreational facilities."