01 February 2011
We're extremely proud that we've made it into the list of the world's top 10 airports for two years running and we're sure you are too.
But we want to ensure we can retain our place and that's where you come in.
The Skytrax World's Best Airport Awards are based on passenger choice and we are relying on your support to log on to help keep Auckland on the list.
All it takes is a few clicks for you to fill out the World Airport Survey and vote for Auckland. And in return, you will also go into the draw to win an iPod Nano 16Gb – so it's a pretty good reason to enter.
The cleaners at Auckland Airport have proven why the airport has been voted one of the best in the world... check out their video....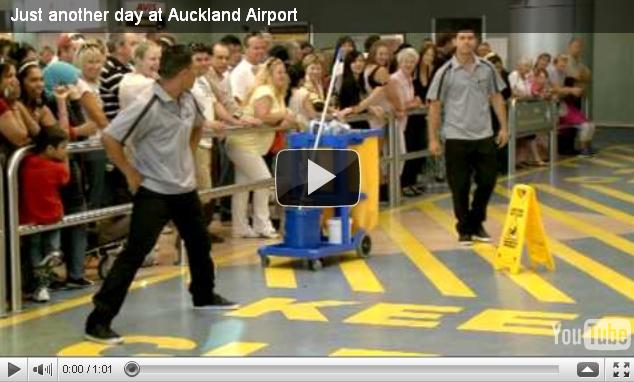 Auckland Airport came ninth in the 2009 awards and 10th the year before. To top that off, it has also held the title of best airport in Australasia for the past two years.
Marketing manager Sarah Aldworth says the airport has done amazingly well, achieving such a high ranking on a very competitive global scale.
The World Airport Awards cover more than 200 airports worldwide and are based on the results of surveys completed by over 10 million airport visitors.
So what are you waiting for? Go to http://worldairportsurvey.com and place your vote today. Thanks - Nice one!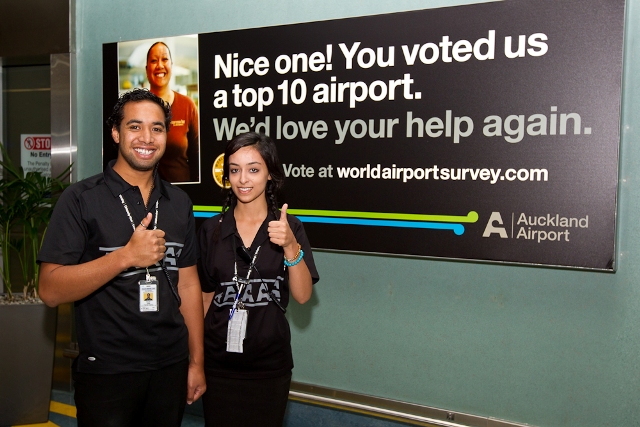 Ends