02 June 2011
Change is afoot at the international terminal with new entrances, crossings and shop relocations all due to happen in the next few months.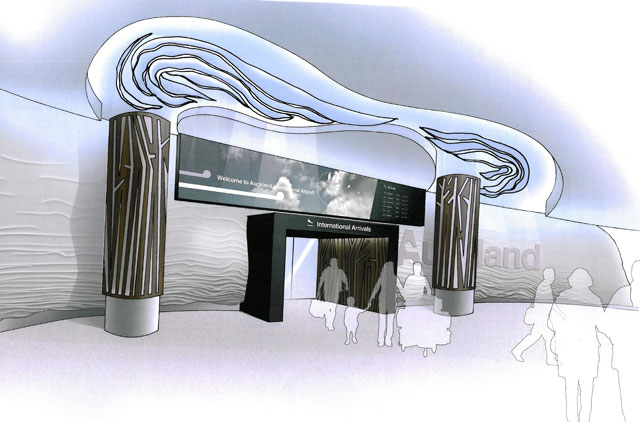 The ground floor arrivals upgrade of the international terminal started in January and is due to be completed in August.
The airport's redevelopment – transition manager Duncan Stuart says this latest refurbishment will see the upgrade of toilets as well as the relocation of shops to improve the arrivals area.
Door nine will be closed, and door eight – where the retro espresso caravan now stands – will become the new main entrance. Pedestrian crossings are also being moved to make this a reality in the next few months.
Duncan says that although the project sets out to improve the arrivals area in time for the Rugby World Cup when the airport will welcome huge numbers of visitors, its overall aim is to enhance the passenger experience.
The upgrade is part of the wider project to upgrade the entire terminal, which started back in October 2008.
Since then, the terminal has gained a host of high-class retail outlets and a new meeting area for travellers under the iconic Pou Manawa, as well as a refurbished food court and parents' area.
The new and improved arrivals area will be a space that Kiwis can be really proud of and will ensure international visitors' first impression of New Zealand is a great one.