28 February 2011
The countdown to the completion of the airport's new Novotel Hotel has started and the search is on to find a pool of talented staff to fill it.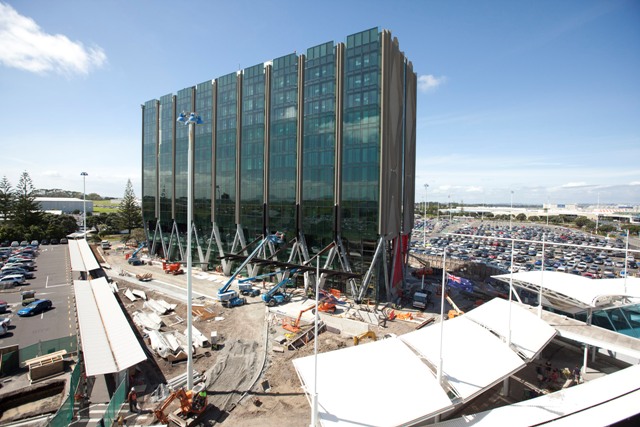 Airport property development manager Ian Passau says construction, which began at Christmas in 2009, is on target and expected to end in April, allowing the hotel to welcome the first guests in late May.
Accor Asia Pacific General Manager Paul Columbus says it's very exciting.
"It's a great challenge to return to," adds Columbus, having recently returned to New Zealand after a decade working with both Novotel and Accor in the United Kingdom.
He says the hotel is a dynamic build in its design, which promotes the diversity of New Zealand's people and natural environment, and will offer an outstanding array of facilities.
Visitors will gain insight into the unique qualities of New Zealand in rooms and conference facilities that reflect a real Kiwi flavour.
"It's an all round offering that can suit all tastes and the location is a number one spot," Paul says.