05 December 2011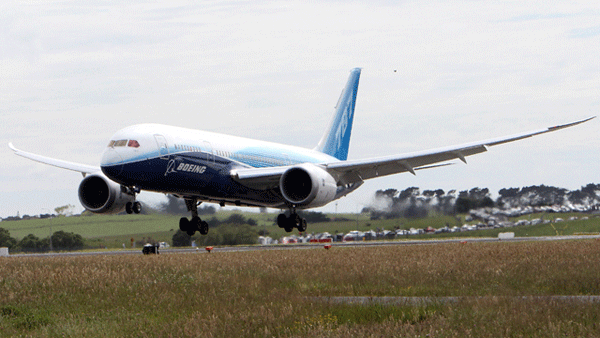 Auckland Airport got their first taste of the future of aviation when the Boeing 787-8 – branded the Dreamliner – touched down in November.
Air New Zealand's Chief Pilot Captain David Morgan was on board for the test flight, alongside more than 30 Boeing staff, as they tested the aircraft's performance on its direct flight from Seattle's Boeing Field Airport.
The Dreamliner promises improved passenger comfort and 20 per cent greater fuel efficiency, as well as fewer emissions when compared with similar sized aircraft. It can fly with high cabin pressure, meaning those passengers who have deep vein thrombosis or who get dehydrated will be much more comfortable.
The first delivery was made to All Nippon Airlines in September and Auckland Airport will see it in service here next summer season with Continental Airlines, with Jetstar in 2013 and Air New Zealand in 2014.
Boeing spokesman Ken Morton said that 821 planes had been ordered at a cost of about NZ$186 billion.
www.boeing.com/commercial/787family/