28 September 2011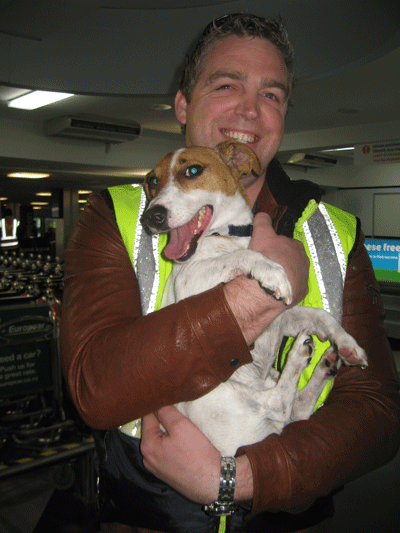 It may have only lasted nine minutes, but Eddie the dog's adventure caused quite a stir.
The friendly Jack Russell terrier managed to chew through the cable ties holding the door of his crate closed while en route from Christchurch to Auckland. Once the plane's hold was opened, Eddie made a daring dash onto the runway.
Airport vehicles were immediately dispatched to catch Eddie and return him to his owner and after nine minutes of freedom he decided to come quietly.
Eddie's owner Andrew Raines says his "best little friend" loves the airport and loves watching the planes. "I'm not surprised he jumped out to be amidst the planes on the runway."
Auckland Airport airfield officer Sarah Kane was part of the team that helped get Eddie safely back to his owner.
"This was a very unusual and isolated incident. Thousands of pets get safely and securely transported each year and this is the first time something like this has happened. Safety is always the main priority at the airport and in this instance aircraft movements were temporarily stopped until Eddie was safely recovered."