05 December 2011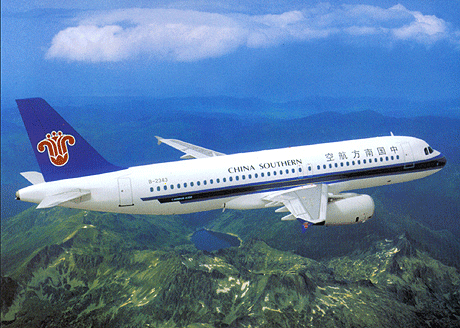 China Southern Airlines is doing their bit to strengthen trade and tourism ties between New Zealand and China with daily direct flights between Auckland and Guangzhou.
Previously the airline was running three such flights a week and the increase will add 90,000 passenger seats a year to the route.
Pat English, New Zealand Consul-General and Trade Commissioner for New Zealand Trade & Enterprise in Guangzhou, says China is New Zealand's second largest trading partner.
"We hope to double two-way trade with China to $20 billion by 2015. Currently more than a third of New Zealand's exports to China are destined for Guangdong province and surrounding provinces, so daily flights will help open doors for more New Zealand businesses."
Glenn Wedlock, Auckland Airport's General Manager Aeronautical Commercial, says increasing air connections to high-growth markets such as China is essential for New Zealand's economic success.
"There is a proven link between regular air services and economic growth, and it's predicted that this increased direct service to Guangzhou will boost New Zealand's economy by an estimated $100 million from in-bound tourism," he says.
The increased service will also help push China ahead of the United States as New Zealand's third largest tourism market in the near future.
China Southern Airlines is the world's third largest airline in terms of passengers carried. The airline flies to 121 destinations and has a fleet of 422 aircraft, including the new A330-200 aircraft that will fly between Auckland and Guangzhou.
To celebrate this move, China Southern is offering some fantastic economy and business class prices to Amsterdam via Guangzhou, or simply for a return to Guangzhou itself. The deals are available through www.destinationchina.co.nz or your local travel agent.