05 December 2011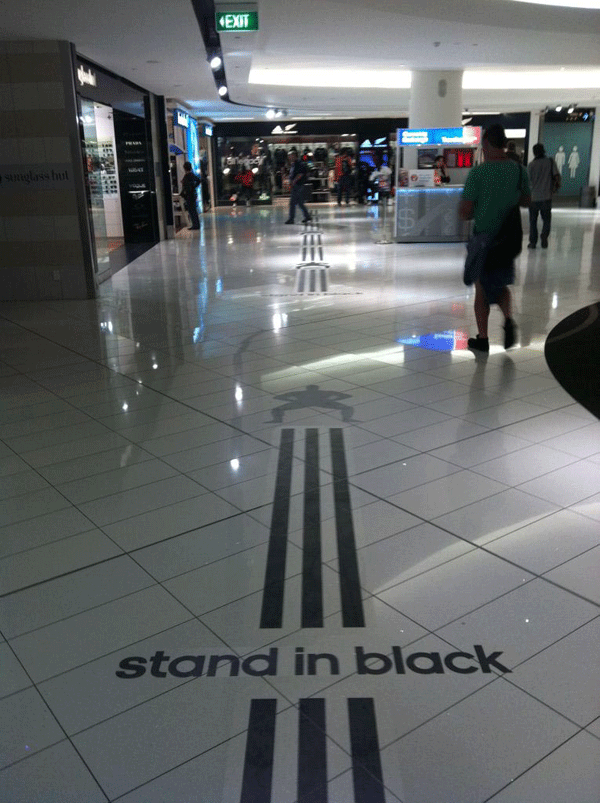 You may have noticed some innovative promotions at Auckland Airport for a number of advertisers during the Rugby World Cup period. You can thank Eyecorp for facilitating them.
1Above Aerotonic flight beverage: This world-first product that combats the effects of jetlag, popped up in several places around the international terminal as part of a roaming promotion.
Adidas Licensed Concept Store: You may have found yourself following the Stand in Black triple stripe decal on the floor in the international terminal … straight to this concept store.
Kiwi Discovery: This retailer took their reputation for retailing quality New Zealand products around the airport with their roaming promotion.
Vodafone: In order to announce their new landside arrivals store in style, the telecommunications company carried out a roaming "welcome" promotion.
All of these promotions have added to the general buzz and rhythm of the airport over the past few months, as well as enabling these retailers to provide a targeted promotion to passengers beyond their traditional lease lines.
Eyecorp have a broad range of advertising products and opportunities to connect with passengers as they travel through Auckland Airport's domestic and international terminals, as well as the main corridor access through the external Airport precinct.
For more information please contact Donna Hawken on 307 4058 or email to donnahawken@eyecorp.co.nz