19 January 2011
Ralph O'Hara couldn't have picked a better weekend to go to Queenstown.
The Glen Innes resident was one of eight winners of Auckland Airport's weekend getaway competition to the adventure destination.
And while he was enjoying the sunshine, Auckland was hit with severe weather. "I saw the flooding in Auckland on the internet," says Ralph, who won return flights and two night's accommodation for two.
Ralph and his partner, Anita, made the most of their stay, taking in the stunning scenery, going on a cruise and eating out in lots of restaurants and cafes. "It's been fabulous. People are so friendly down here."
Meanwhile, another winner, Ellerslie's Darryl Hobman, was excited about his upcoming Queenstown trip. "I've never been there before and I haven't had my holidays yet so it is going to be great."
The eight Queenstown competition winners were: Julie Shaw, Browns Bay; Toral Bhatt, Newlands; Shelley Taylor, Mt Eden; Ralph O'Hara, Glenn Innes; Joanne Johansen, Thames; Laurayne Thomas, Mt Eden; Darryl Hobman, Ellerslie; Brian Wade, Herne Bay.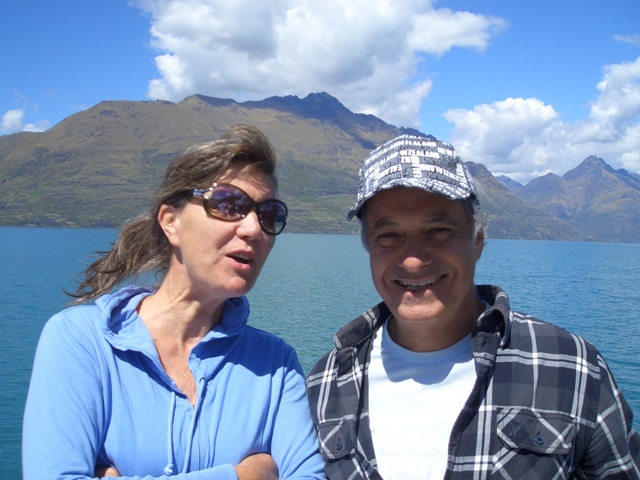 Ralph O'Hara and his partner, Anita, in Queenstown.
Ends