28 February 2011
The simple process of baking a cake turned out to be a worthwhile exercise for Auckland Airport when it took top prize in the anna.aero best cake award.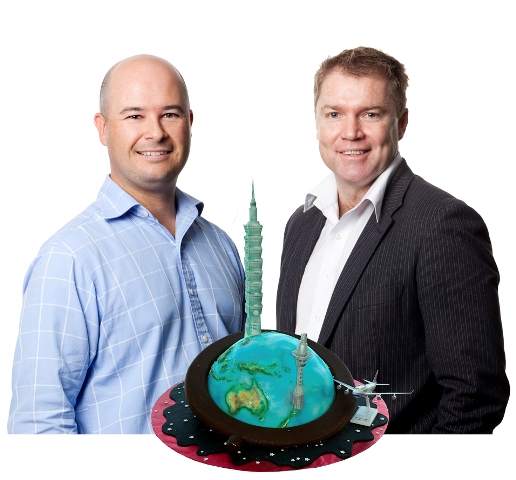 Anna.aero is a specialist airline route planning website featuring all new airline routes every week and visited by 60,000 airline and airport executives worldwide. The website has annual awards, called Annies, for notable route and traffic related success.
While most of the website's Asia Pacific Annie prizes focus on airline route development, the cake section is based solely on staff preference.
Auckland Airport's winning cake, featuring the Taipei 101 and Auckland's Sky Tower, was made to celebrate the January relaunch of China Airlines' services from Taipei to Auckland.
Anna.aero editor Ralph Anker says although he loves cakes, there is also a serious side to the award.
"There's a direct correlation between the effort that an airport puts into the marketing a new airline service and the future success of that route which, after all, involves an investment of millions of dollars by an airline company.
"A great cake is a great indicator of things to come, and in this instance the economic importance of Auckland Airport's new Taipei service is incalculable."