28 September 2011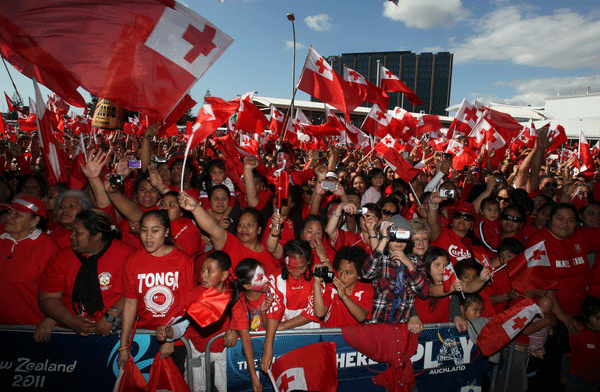 We've all seen the colourful and boisterous support that the foreign rugby teams have been getting in the stadiums and on the streets during Rugby World Cup 2011. Well, for many of them, it all started with an equally enthusiastic welcome when they walked through the arrival doors at Auckland Airport.
The airport played host to eight arrival events, more than any other New Zealand city and all of which were organised by Auckland Tourism, Events and Economic Development in conjunction with Rugby New Zealand 2011.
The excited yet well-behaved crowds consisted of locals, expats and representatives of local business associations and schools who had "adopted" teams, with country-specific entertainment warming them up to welcome their heroes.
Tonga's arrival was the largest, with thousands of fans turning up, causing traffic to build on roads around the airport. Samoa had the second largest turnout.
All teams were greeted with a kapa haka performed by Te Piringa o Makaurau Marae Kapa Haka group.
Photos courtesy of Auckland Tourism, Events and Economic Development.