05 December 2011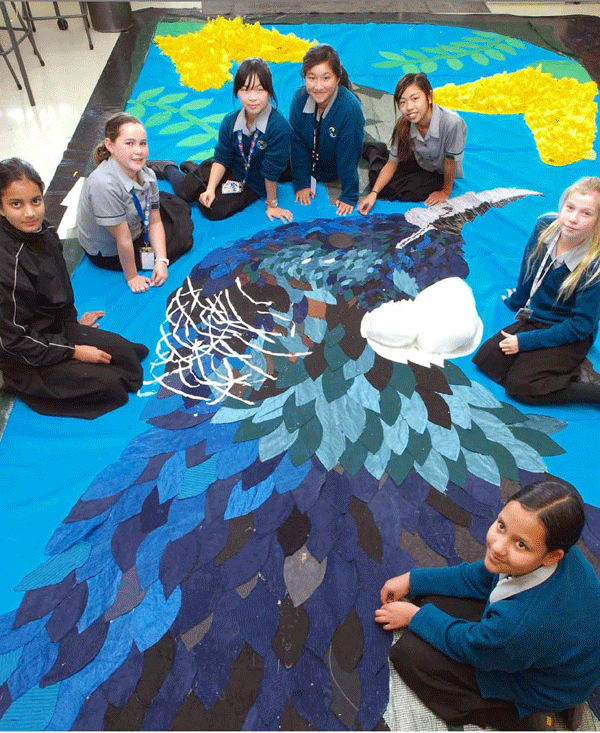 Creating the World's Friendliest Welcome involved many aspects of the local South Auckland community.
The 22 huge word installations were part of the wider HeART of the Nation programme and were placed in farmland and parks under the international and domestic flight paths.
Installing the words involved solving a number of potential snags, including wet and soggy ground, windy conditions, the potential for the grass to die underneath the words, and bovine disruptions. And then it was time to get the local schools involved.
Within weeks, 22 schools had taken up the challenge, researching and studying the country whose welcome they were creating.
Mission Heights Junior College (students pictured above) won the competition and says the project was driven by their student council, drawing in 200-plus students every day. Specific care was taken not only in the overall design but also with the materials used. For example the students created the bush in their design from more than 1700 hand-made flax flowers.
Now that the programme has been completed, Auckland Council and GeoEye have worked to gather images of the words via a satellite 680km above the Earth. A selection of these words will now be used to make up a unique welcome from our small country to the world.