15 January 2011
1ABOVE, described as the "world's first aerotonic beverage" is now available to travellers from the specilist store on level one, just after security at Auckland Airport.
The innovative new drink is designed to meet your body's hydration and nutrient needs during a flight so that you can fly well and feel great when you get to your destination. It's lightly flavoured, low in calories and deliciously refreshing.
Every aspect of the product, right down to the hands-free pack that can clip on to the traveller's bag or seat pocket, is designed to fit the flight occasion.
Designed, formulated, bottled in New Zealand, it sounds like a winner to us.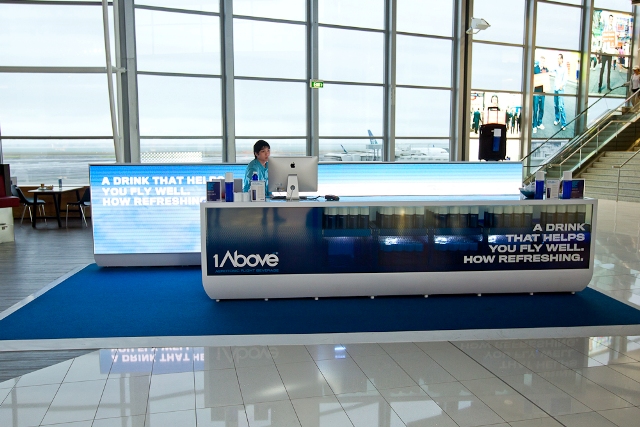 Ends