01 April 2010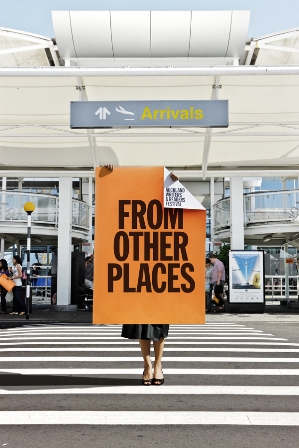 The 11th Auckland Readers and Writers Festival takes place from May 12 to 16 and in a nod to the theme of Ideas Need Words, festival organisers have used the iconic image of John Lennon and Yoko Ono holding a placard – War is over – as inspiration for their promotion.
Different people have been photographed holding festival placards in iconic places that represent the Auckland region.
Each placard has a different message – some humorous, some thought-provoking, some stirring – to celebrate the variety of writing encompassed by the festival.
Auckland Airport was chosen for one of the photographs not only because it will be the main entry point for the international writing stars who are attending the event, but also because it holds such a strong connection to the travels of New Zealanders and its visitors.