28 April 2010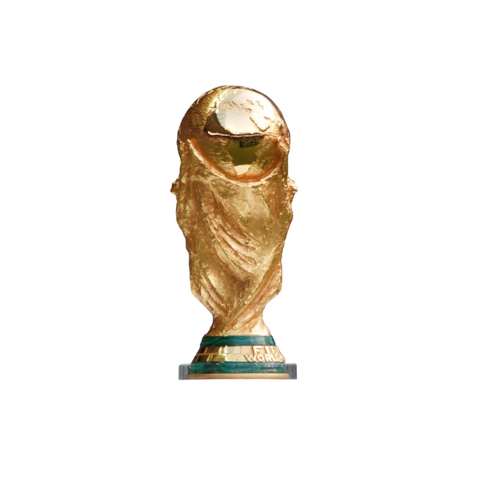 High security surrounded the visit of the FIFA World Cup trophy to Auckland on April 27.
At 36.5cm tall and made of 18 carat solid gold with a base containing two layers of malachite, the trophy is probably one of the most valuable in the world. It weighs 6.175kg and depicts two human figures holding up the earth. The previous World Cup trophy, the Jules Rimet Trophy, was stolen in 1983 and has never been recovered.
The FIFA World Cup trophy, held by Italy, arrived at Auckland Airport on commercial flight NZL90 from Japan, was helicoptered to Skycity for a welcoming ceremony and press conference then returned via helicopter to depart on board NZ2 to Los Angeles.
Many of New Zealand's football team, the All Whites, attended the ceremony, including coach Ricki Herbert who was able to get up close and touch the glass case surrounding the cup. Only World Cup winners and heads of state are allowed to officially lift the actual cup.
The whirlwind visit was just one stop on the trophy's tour of 84 countries prior to June's finals in South Africa.