21 April 2010
First it was Oceania, then it was Asia, now it's the rest of the world. Auckland Airport has been shortlisted for the World Routes Airport Marketing Awards.
The annual awards are voted on by the world's airlines and recognise airports whose marketing efforts have made a real impact on future airline network development plans. Votes are cast based on the airport's market research activities, marketing communications, business case presentation for the new market opportunities and their joint communication campaigns with third parties.
For Auckland Airport, the first step was winning the Oceania region, followed by the Asia region, which meant beating out finalists from South-East Asia, India, Middle East, China/North-East Asia.
Auckland Airport's general manager aeronautical business development, Glenn Wedlock, said the airport made a conscious decision 18 months ago to invest in building up a stronger capability for air services development.
"In the past 12 months we have launched three new services on the Tasman, and two new main truck routes in the domestic market, adding around 413,000 seats annually. Our business development team has made significant progress establishing Auckland Airport as a preferred destination, aligning our initiatives with the needs of airlines, and ensuring that we create value for them."
The winner of the World Routes Airport Marketing Awards will be announced in September in Vancouver, Canada.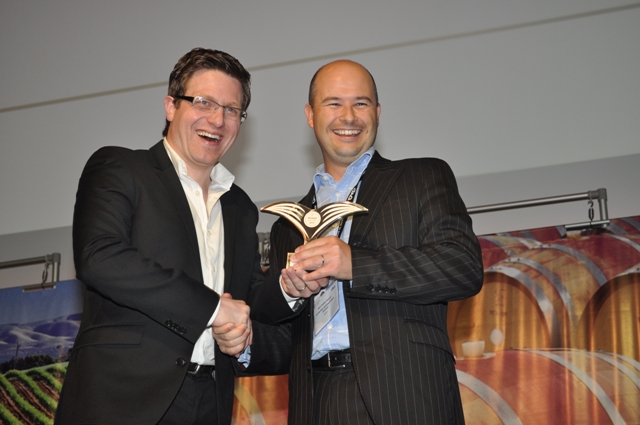 Route development manager, Matthew Findlay, accepts the award on the airport's behalf