01 September 2010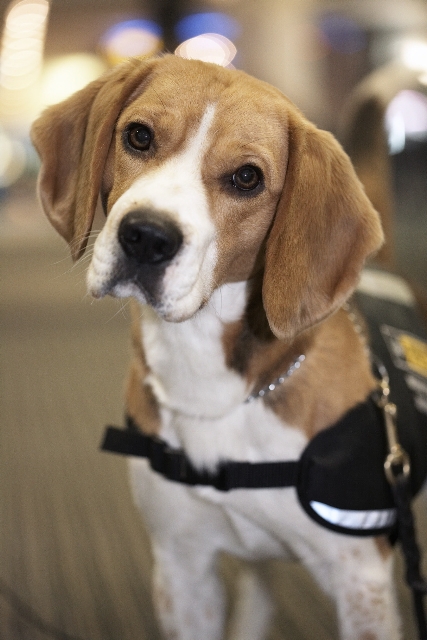 Detector dogs Zuma and Zeta are now on the case at Auckland Airport.
The MAF Biosecurity New Zealand (MAFBNZ) beagles started work last month to sniff out everything from live animals to fruit and vegetables entering the country, and will play a vital part in helping protect New Zealand from introduced pests and diseases.
Stuart Rawnsley, MAFBNZ's detector dog programme manager, says beagles have become a familiar sight checking bags at our international airports since New Zealand introduced the programme in 1996.
He says active response dogs are often obtained from dog pounds or the SPCA aged around 18 months.
The dogs underwent eight weeks initial training at Auckland's Detector Dog Training Centre and worked with their Biosecurity Inspector handlers 24 hours a day, seven days a week.