26 February 2010
Affordable accommodation at the airport is on its way with a 125 room Formule 1 Hotel opening at the airport in time for the Rugby World Cup 2011.
This 2-star budget Formule 1 Hotel will appeal to the budget conscious traveller and beautifully complement the 4-star Novotel Auckland Airport, which is currently being built next to the international terminal and will also be ready in time for the world cup.
The hotel will be operated by leading global hotel operator Accor Hospitality which will also be operating the Novotel Auckland Airport. Renowned architectural firm Jasmax has been selected to design the Formule 1, and the development will be project managed by RCP.
Artist impression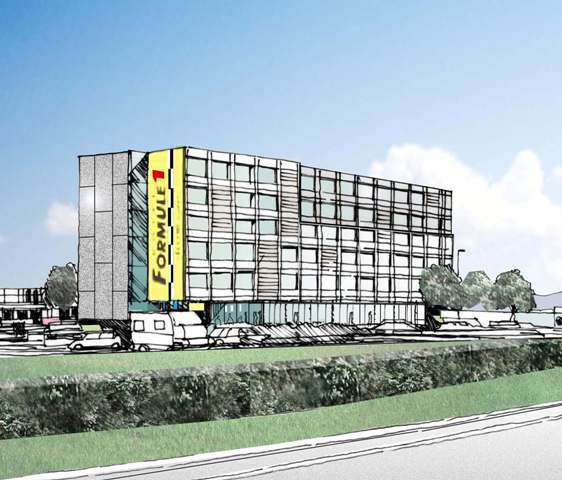 Ends