12 July 2010
You may have noticed recently that the old white buses transporting passengers between the airport's terminals have been replaced by a newer model.
After nearly a decade in operation, the white buses have been taken off the road and a new blue bus has started the run in its place. The service has also been renamed the Free Terminal Transfer.
The new service, which started on 1 July, runs from 5am - 10.30pm daily and provides double the capacity of the older vehicles, and gets passengers between terminals in a faster timeframe of just 15 minutes.
The replacement bus is currently on loan from Airbus Express and will run on a temporary basis until November when a new purpose-built 'super-bus' arrives.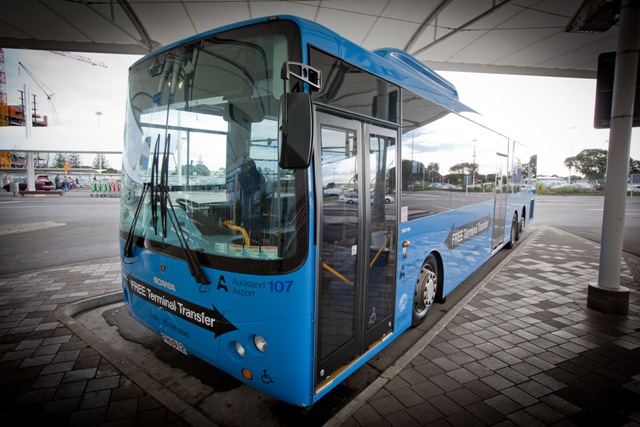 Ends