28 September 2010
Motorists heading to and from the airport will be in for a faster ride by Christmas now that the final stage of the Manukau extension project is underway.
The $220 million project forms a 4.5km section of motorway linking State Highway 20 from the Puhinui Interchange through to State Highway 1 at Manukau.
The project also includes new State Highway 20 interchanges at Cavendish Drive and at Lambie Drive.
The final stage of work started in late September after the opening of the west and northbound lanes. The southbound lanes opened in August.
That involves work on the connecting road between the Cavendish and Puhinui interchanges, including demolishing the old Roscommon Rd Bridge and completely diverting the Puhinui Stream to a new route.
It is due to be finished by Christmas. For more info watch this video - http://www.youtube.com/watch?v=IDsWa-Ul7bo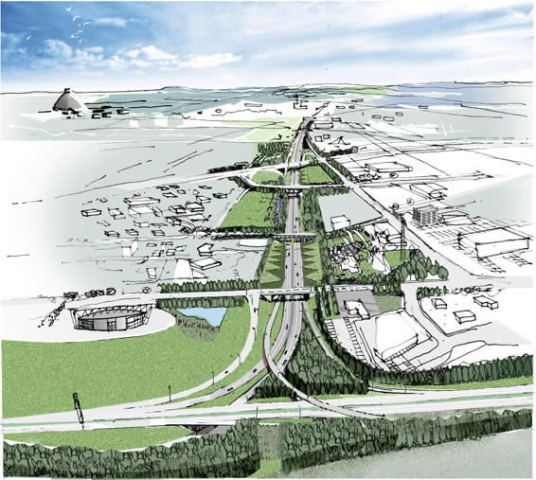 Artists Impression of the South Western Extension. Southern Motorway is running along the base of the image. TelstraClear stadium is to the left.
Image courtesy of Transit New Zealand ©
Ends